AbOUT
Football
M1 Coaching Elite Football Training sessions offer tailored Position Specific Training Programmes, High Intensity sessions that develop Football Fitness and Technical practices designed to build confidence with the Ball. Decision making is vital in the Elite Game and our practices are designed to challenge players Mentally and Physically.
Our Head Coach Mark Challen has over 10 years' experience working with players from non-league to EFL and Premier League Academies and is currently the Lead Elite Player Development Coach at EFL club Yeovil Town FC.
Personal Training
M1 Coaching works with clients of all ages, abilities and different fitness goals.
Our aim is to help you achieve your health and fitness goals whatever they may be. This could be losing a few inches, just keeping fit or making a complete lifestyle change. Our trainers will be there to motivate you and ensure that you get the best possible results in a time frame that is realistic.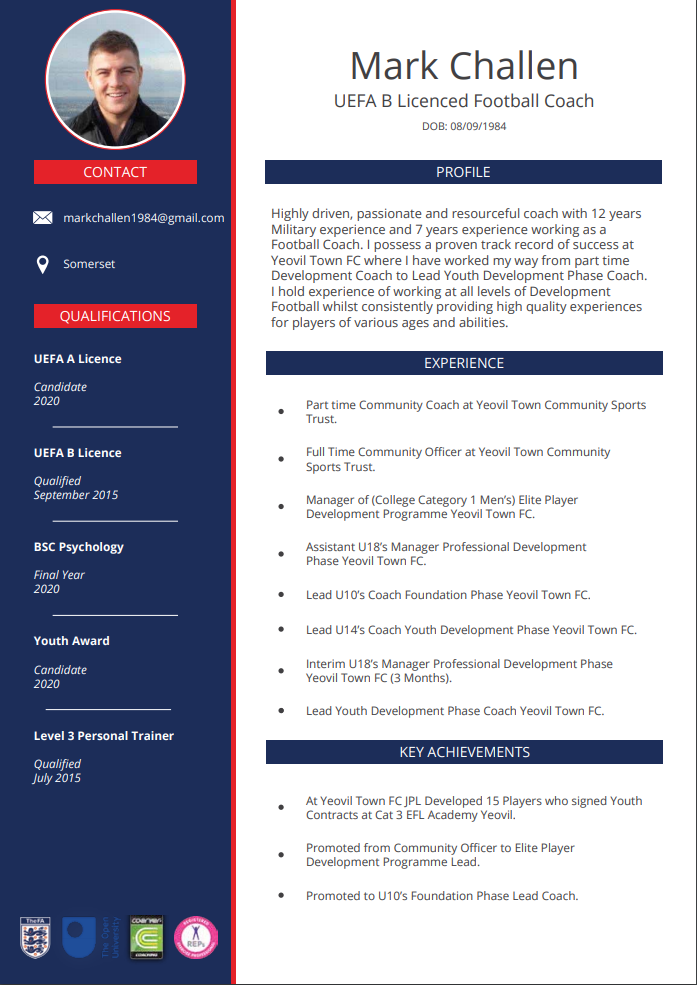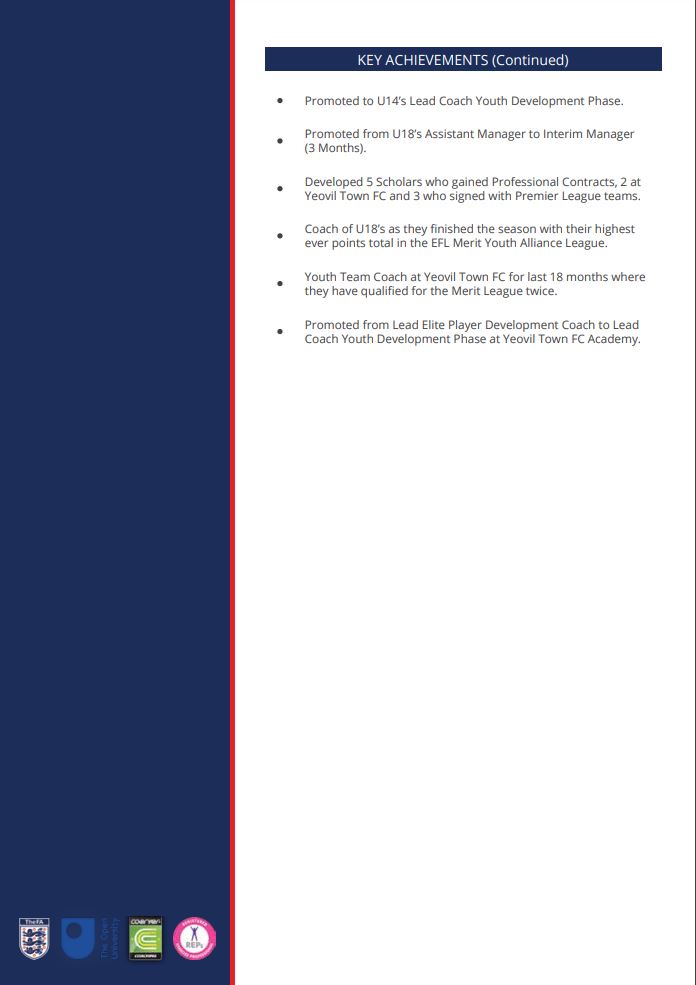 Top coaches
Our Head Coach Mark Challen has over10 years' experience working as a Football Coach and Personal trainer with all ages and abilities.

Football Coaching
M1 Coaching offers Elite standard 1 on 1 football training and small group football sessions. Based in Somerton, Somerset.

Group Sessions
For Block of 5 Sessions
Up to 4 Participants
Improve Skills
Engaging Coaching
£150

Elite 1:1
Technical Confidence
Decision Making
Football Fitness
Tactical Awareness
£60 per hour
Choose your plan
PERSONAL TRAINER
£30
Fat Loss
Add Muscle
Look And Feel Great
Start Today!
Book A Session
ATHLETIC CONDITIONING
£30
Sports Specific
Tailored Programmes
Achieve Your Goals
Start Now!
Book A Session
"We are what we repeatedly do. Excellence, then, is not an act, but a habit"
-Aristotle